October is PPA Charities' Family Portrait Month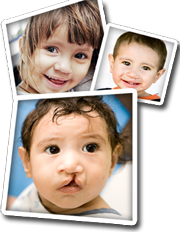 A smile is universal in meaning...and it's pretty contagious! But what about children who cannot smile? Those who find it difficult to even speak or eat? Now's your chance to give them a smile.
Participate in Family Portrait Month, a national fund-raising effort in October to benefit Operation Smile, a worldwide children's medical charity dedicated to improving the health and lives of children born with cleft lips, cleft palates, and other facial deformities.
It's easy. Pledge to contribute a portion of each October Family Portrait Month sale to PPA Charities, which has chosen Operation Smile as its charitable partner. Just sign up online and make the small $25 donation, and you're on your way to making a difference.